HR Advice and
Consultancy
We work hard to understand your organisation's needs and devise bespoke, cost-effective HR support and strategies to achieve your objectives. Whether you need occasional advice, a fully outsourced service, training or support with certain projects, we offer a comprehensive range of flexible HR solutions: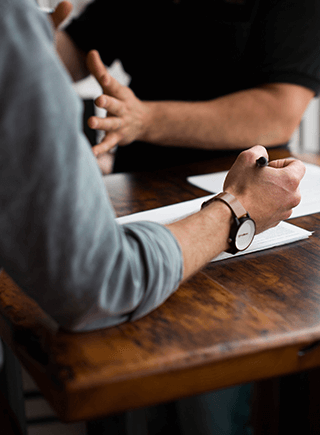 Depending on what HR services you require and how often you need them, we have three different offerings available so you can access relevant, timely and professional HR advice and support when you want it.
Choose from pay as you go, retained or telephone support only and with no hidden extras and logged at 5 minute intervals.
We will help you to deal with any issues by phone, email, in writing or face-to-face.
Pay As You Go
from £150 + VAT per hour
Retained (minimum 12-month contract)
from £125 + VAT per hour
Telephone only
from £100 + VAT per hour
To ensure you are up-to-date and adhere to the latest employment legislation, we can review and improve or create from scratch:
Your Staff handbook
From £500 + VAT
We can also help with any of your individual company policies, for example:
Prices from £25 + VAT each
Disciplinaries and grievances
In addition, we can also provide you with bespoke templates for employment contracts including zero hours and enhanced terms

Prices from £250 + VAT each
An HR audit will provide you with an in-depth review of your current human resources policies, procedures, processes, documentation and systems. You will also
benefit from our injection of ideas, recommendations and training suggestions that will help your staff and your business to develop and grow. Areas include but not limited to:
Business culture and values
Stress Free HR © 2019 Copyright All Rights Reserved